Custom Kids
Custom design a doll to look like your child.
Kustom design your adorable child forever in a doll! Our Custom Kids are 22 inch dolls. Custom Kids are made of top quality vinyl made in the USA
First, you choose your face
Any doll shown can be designed as a boy or girl.
Skin color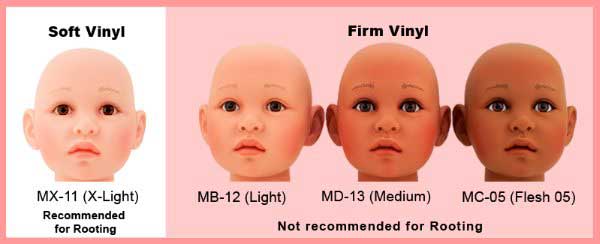 Eye Color

Body Style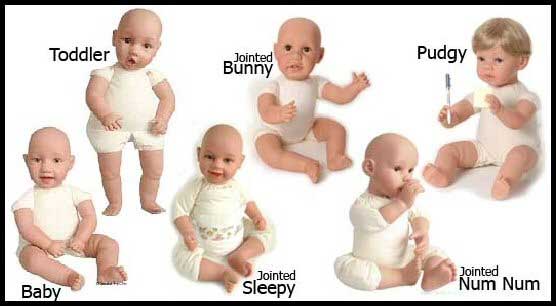 Hair Color

and hair style for your Kustom Kid. The hair is purchased separately.  Click on the "Hair" link one the navigation bar at the top to select your hair style and color! Not all wigs are available in all hair colors. We can Kustom order other styles and colors. Just email us we can help.
There are over 4,000,000 doll combinations so you can create your own Look-a-like doll of anyone! Our Kustom Kids are 22 inch dolls. Kustom Kids are made of top quality vinyl made in the USA not China. Who else can say that. They have soft cloth bodies (sewn in China) but are hand stuffed by us with BRAND NEW stuffing so we know they are safe. The dolls come with no clothes to keep the price more reasonable. Kustom Kids wear real NEWBORN size clothes. You will not have to buy DOLL clothes. Which make it a great buy right there since doll clothes cost more than real baby clothes. So if you have your child's favorite baby outfit put up in a box somewhere it is time to get it out and have a Kustom Kid made of your child and give it to the child to play with, to a grandmother or to anyone special.
Showing 1–9 of 57 results